Report: Volleyball Match – Securing 4th Place in the League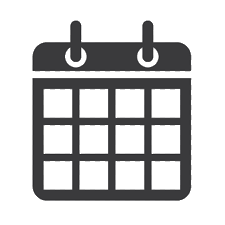 27. März 2023 | Mixed 2 | Alle News anzeigen
On March 19th, a thrilling volleyball match was held between SSC Mixed 2 and TV Buehl at Baden-Baden. The match was part of the ongoing league, and it was a must-win game for both teams to secure a place in the top four positions.
The match started with great energy and enthusiasm from both teams, and the crowd was fully charged up with excitement. Our team started the match on a strong note, taking an early lead with some fantastic spikes and blocks. Our team's defense was impenetrable, and we managed to keep our opponents from scoring many points.
However, our opponents were not willing to give up without a fight, and they soon bounced back, putting up a tough competition. The first set was a neck-to-neck battle, with both teams trading points back and forth. Our team held strong, and we eventually won the first set 26-24.
The second set saw a similar pattern, with both teams playing their best game. Our team had to work extra hard to keep up with our opponents, who were attacking with full force. But, we did not manage to take control of the set and we lost it 20-25.
In the third set, our opponents tried to take the lead, but our team's determination and skill proved too much for them. We dominated the set, winning it 25-23. Our opponents, however, did not give up hope and fought hard in the fourth set. But, our team held strong and sealed the deal, winning the set 25-18 and securing our place in the top four positions of the league.
Overall, it was an excellent performance by our team, with everyone playing their role to perfection. Our spikers, blockers, setters, and defenders all played a crucial part in our victory. The teamwork and coordination shown by our team were truly exceptional, and it was a joy to watch.
In conclusion, our victory in this match was a result of the hard work and dedication put in by our team. We showed great sportsmanship throughout the match, and we congratulate our opponents for putting up a tough fight. With this win, we have secured our place in the top four positions of the league and are now one step closer to achieving our ultimate goal.

After a break, our team played against the seventh-best team in Germany in a volleyball match and we were hoping to secure a win after a long period of intense training and preparation. Unfortunately, the match ended in a 1:3 defeat for our team. The first set started off with both teams being equally matched, but our opponents gradually took the lead and ended up winning the set with a score of 25:17. In the second set, our team bounced back with renewed energy and took an early lead. Despite some challenges from the opposing team, we managed to win the set with a score of 25:23.
The third set was a close battle between both teams, with neither team able to gain a significant lead. However, our opponents were able to pull ahead towards the end of the set, eventually winning it with a score of 25:21. In the fourth set, our team was unable to keep up with the strong performance of the opposing team, and we lost the set with a score of 25:16.
Overall, it was a hard-fought match, with both teams showcasing their skills and athleticism. Our team showed great determination and sportsmanship throughout the match, but unfortunately, we were unable to secure the win.

Several players on our team gave noteworthy performances. Our outside hitter, Sophia, had a great game, scoring several points and making some impressive spikes. Our setter, Verena and Jessi, also had strong performances, setting up several successful attacks.
On the opposing team, their middle blocker was a standout player, consistently making strong blocks and scoring points. Their libera was also impressive, making several key digs and keeping the ball in play.
In conclusion, while we were disappointed with the result of the match, we are proud of our team's effort and performance. We will use this match as a learning opportunity and continue to work hard in our training to improve our skills and teamwork. We look forward to our next match and hope to secure a win.